By clicking on submit I / We give consent for you to call me / us on the number provided to discuss my / our financial requirements.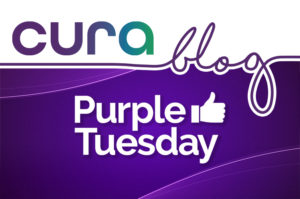 Purple Tuesday 2021
Purple Tuesday is a campaign run each year in the month of November, aiming to encourage organisations to improve the customer experience for disabled people. 4 out of 5 people's disability is hidden and may need reasonable adjustments to be made, making disability the largest minority issue.
The recent pandemic really brought to light the difficulties people face with accessing information, support services, medical appointments and welfare activities digitally. Often, a disabled person's day to day needs aren't considered by organisations, with £17.1 billion lost due to inaccessibility or poor customer service, resulting in a huge number of underserved customers. Accessibility is the ability to be able to read, understand and use electronic digital products regardless of ability or disability.
With an increase of services being made available online within such a quick time period, it really makes you wonder, why couldn't this have happened before to ensure people with a disability can access the same services? Many organisations had a quick transition into their staff working from home, and some made many adjustments to make sure it was possible. This again raises another question, why couldn't these adjustments have been made to enable an organisation to hire and support a person with disabilities?
Post pandemic, many people expect accessibility as the norm, but where was this attitude when many others we're unable to access things prior to the pandemic?
Only 3% of the world's websites are truly accessible, with 80% not meeting the minimum industry standards. Though there are guidelines for an organisation to adhere to, there are no laws dictating what an organisation must do.
There are 4 principles to accessible content, which are that it should be perceivable, operable, understandable and robust. As technology develops over the years, as do the standards in which an organisation should meet. It has been found that an organisation not meeting the standards, immediately cuts out 15% of its potential audience.
In order for these changes to take place, the perception of business owners and leaders, marketers, developers and so on, need to change. A website being accessible is far more than a process, it's about all of the people it could have a positive impact on. Many organisations wouldn't be where they are if it wasn't for their customers, so making things accessible seems like the least they can do.
Within the UK alone, 1 in 5 people have a disability and £2 billion is lost every month due to them being underserved. Considering there are 4.3 million disabled shoppers, it seems almost naive for organisations to not cater for them.
There are some simple steps that can be taken to make a start to making your website more accessible, such as using certain fonts, lists and having a good page layout. It also helps to have good readability and to use language which is appropriate to your target audience. Using plain language and camel case for hashtags are also simple yet effective.
Other things to consider are to have an online accessibility audit, which will highlight where you should make improvements on your website, you can also complete a site access audit and provide training and awareness programs for your staff.
If you're in a position to make a change, the Purple Tuesday website is full of free resources.
At Cura, we have signed the Purple Tuesday commitment, showing that we are committed to making our services accessible. We have had an online accessibility audit, and now also have accessibility software on our website for those who may wish to use it. You should be able to see the ReciteMe toolbar when you visit our website, and you can see and/or hear a video explanation of how this works at our dedicated accessibility page if you're unsure.
We are continuously enrolling our staff on different types of training, so that their knowledge and awareness is the best it can be. Although we are a telephone based broker, we also have some staff training in British Sign Language.
Access to insurance
Knowing the difficulties you face each day trying to access things as a person with disabilities may put you off going through the process of applying for insurance. There are different wants to apply for protection insurance, whether that be doing some research yourself, using a comparison website or going through a protection adviser.
At Cura, we have a number of protection insurance advisers at hand to help our growing client base, and what's even better is the amount of training our advisers undergo to ensure they're able to help our clients no matter the circumstances.
As well as making our website more accessible, we are also able to adapt our process to suit the needs of our clients. For example, if you have limited vision then we are more than happy to have audio recordings for you to have at hand. If you have any hearing loss, we would usually contact clients by phone, but we can limit this to email/letters as much as possible to make the insurance journey easier for yourself. These are just a few examples of things we can do to help, but we are always open minded and like to hear ways in which we can make things even more accessible.
Resources
Purple Tuesday https://purpletuesday.org.uk/
We Are Purple https://wearepurple.org.uk/
Categories: Access to insurance

"Alan and his team were great! Alan helped get me cover where my own company could not (I work in financial services too!) Would highly recommend and will come back in the future."

"Krystle was fantastic throughout and managed to knock almost 50% off my current life insurance premium."

"Very helpful, James worked hard to find the right cover for me and explore the detail with the underwriters."

"Couldn't rate more highly. I moved from another broker due to slow response speeds. Mark responded really quickly (sometimes from his holiday!)"

"Kathryn and her colleagues were very helpful because of my recent illness."

"Nick was my advisor, Excellent knowledge of products and what I needed, not just pushing me into a sale/policy, will always refer to him in the future."

Talk to a Friendly Adviser
Please feel free to call us on
0800 567 7450
and one of our qualified insurance advisers will be happy to assist you.
Please feel free to request a quote from us using our online form. The more information that you can provide us about your health conditions, hobbies, travel and/or occupation, the more accurate indications of price we'll be able to give you.
Experienced and knowledgeable advisers
Specialist advice with no fees to pay
Full assistance with all of your paperwork
Put your policy into trust at no cost
A dedicated insurance adviser for you
Here's our latest guides, musings, charity work, podcast, awards and industry updates. There's a lot going on!