By clicking on submit I / We give consent for you to call me / us on the number provided to discuss my / our financial requirements.
Life Insurance, Critical Illness Cover and Income Protection for Snowboarders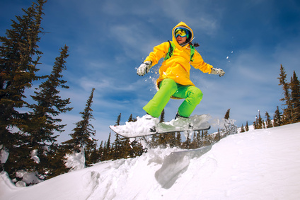 Popular Pastimes: Jibbing, free riding, freestyle, alpine snowboarding, slopestyle, big air, half-pipe, snowboard racing, rail jam
Possible Risks: Falls, equipment malfunction, environmental factors
Additional Considerations: Weather, height, location, group, solo, frequency, qualifications, experienc
Life Insurance for snowboarders can be sourced at standard terms where the sport is restricted to recreational purposes only i.e. winter holiday leisure. Where there is a competitive aspect to the snowboarding the Life Insurance application may need to be placed with a specialist provider who can consider cover for you.
Snowboarders Critical Illness Insurance will again generally be available at normal terms if the snowboarding is for leisure. If you regularly take part in competitive snowboarding it is likely that you will need to place your insurance application with an insurance provider who will consider you for cover.
Income Protection for snowboarders will be available at normal terms with some insurers. The insurer will want to know if you snowboard as a hobby or compete in snowboarding events. If you have had injuries from snowboarding in the past, you may need to place your application with a more specialised insurer.
Snowboarders Travel Insurance
Do you plan on snowboarding outside the UK? Make sure that you have the right travel insurance in place with your snowboarding activities, by clicking here.
The idea of snowboarding was conceived on Christmas Day and the device was originally called a snurfer
Depending upon which foot you lead with, you will be riding regular or goofy stance
Clear sky days are known as a snowboarders bluebird

"Alan and his team were great! Alan helped get me cover where my own company could not (I work in financial services too!) Would highly recommend and will come back in the future."

"Krystle was fantastic throughout and managed to knock almost 50% off my current life insurance premium."

"Very helpful, James worked hard to find the right cover for me and explore the detail with the underwriters."

"Couldn't rate more highly. I moved from another broker due to slow response speeds. Mark responded really quickly (sometimes from his holiday!)"

"Kathryn and her colleagues were very helpful because of my recent illness."

"Nick was my advisor, Excellent knowledge of products and what I needed, not just pushing me into a sale/policy, will always refer to him in the future."

Talk to a Friendly Adviser
Please feel free to call us on
0800 567 7450
and one of our qualified insurance advisers will be happy to assist you.
Please feel free to request a quote from us using our online form. The more information that you can provide us about your health conditions, hobbies, travel and/or occupation, the more accurate indications of price we'll be able to give you.
Experienced and knowledgeable advisers
Specialist advice with no fees to pay
Full assistance with all of your paperwork
Put your policy into trust at no cost
A dedicated insurance adviser for you
Here's our latest guides, musings, charity work, podcast, awards and industry updates. There's a lot going on!