By clicking on submit I / We give consent for you to call me / us on the number provided to discuss my / our financial requirements.
Life Insurance, Critical Illness Cover and Income Protection for Teachers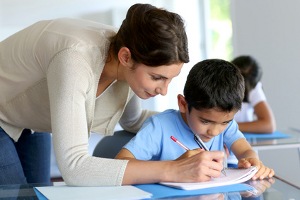 Example Occupations:

Primary school teacher, secondary school teacher, lecturer

Possible Risks:

Violent students, stress/depression, foreign travel

Occupational Duties:

Educating students, lesson planning, field excursions
Life Insurance
Most UK insurance provides will provide Life Insurance for teachers at normal rates. Teachers Life Insurance applications will need to detail any extensive travelling that you do as part of your job role: sabbatical, research projects, student recruitment, etc. Provided that you do not regularly visit hazardous countries or are abroad for extended period of time, Life Insurance for teachers abroad should not be affected by your travel requirements.
Whole Life Insurance for teachers provides protection for your entire life assuming that you keep up to date with your premiums. The benefit of this type of policy is that there is no end term of the policy, so your next of kin are certain to receive a benefit payout upon your death; provided that your original application is completely accurate and the policy premiums are up to date. Whole of Life Insurance is often used to cover funeral expenses, with many individuals insuring themselves with this cover for up to £20,000.
Critical Illness Cover
Critical Illness Insurance for teachers should also be available at standard terms with most insurers. Teachers Critical Illness Cover applications will also need to detail foreign travel that you do, but again this should have little bearing on your application provided that you do not visit high risk countries
Income Protection
Income Protection for teachers is available with many insurers within the UK, but it is very important that you ensure that the claims definition and deferment period of the policy suits your circumstances. Income Protection policies come with claims definitions of own occupation, suited occupation or any occupation. Ideally you should place your application with an insurer who will provide an own occupation definition for your policy, meaning that should you make a claim your ability to work will be assessed on your ability to work as a teacher. The other definitions available will see your claim being assessed with your ability to work in a similar job role or any occupation at all, meaning you would need to be more seriously ill in order to make a successful claim.
Teachers Income Protection Insurance applications need to detail the deferment period you require before a claim is paid: 1 day, 1 week, 4 weeks, 8 weeks, 13 weeks, 26 weeks and 52 weeks. It is very important that you look at your employment contract to establish how long you would receive sick pay from your employer should you be ill. It would be pointless to choose a deferment of 4 weeks if your employer would pay sick pay for 3 months, as many insurers will not allow you to claim on your policy at the same time as sick pay is being paid. This means that you would pay a higher premium for a shorter deferment that you could not claim on. This can all seem confusing, and it is, our insurance advisers are trained to understand these policies and can provide you with the correct advice as to which policy options are right for you.
Summary Definition
Teachers provide a vital service to our community by educating children and lifelong learners. Teachers provide the basis of our knowledge and prepare us to be a well functioning member of society.
Occupations:
Primary school teacher
Secondary school teacher
Lecturer
University lecturer
Special needs tutor
Further Reading and Research
By clicking on the link(s) above you will be departing from the regulatory site of Special Risks Bureau. The Special Risks Bureau (Cura Financial Services) is not responsible for the accuracy of the information contained within the linked site(s).

"Alan and his team were great! Alan helped get me cover where my own company could not (I work in financial services too!) Would highly recommend and will come back in the future."

"Krystle was fantastic throughout and managed to knock almost 50% off my current life insurance premium."

"Very helpful, James worked hard to find the right cover for me and explore the detail with the underwriters."

"Couldn't rate more highly. I moved from another broker due to slow response speeds. Mark responded really quickly (sometimes from his holiday!)"

"Kathryn and her colleagues were very helpful because of my recent illness."

"Nick was my advisor, Excellent knowledge of products and what I needed, not just pushing me into a sale/policy, will always refer to him in the future."

Talk to a Friendly Adviser
Please feel free to call us on
0800 567 7450
and one of our qualified insurance advisers will be happy to assist you.
Please feel free to request a quote from us using our online form. The more information that you can provide us about your health conditions, hobbies, travel and/or occupation, the more accurate indications of price we'll be able to give you.
Experienced and knowledgeable advisers
Specialist advice with no fees to pay
Full assistance with all of your paperwork
Put your policy into trust at no cost
A dedicated insurance adviser for you
Here's our latest guides, musings, charity work, podcast, awards and industry updates. There's a lot going on!